Caroline Duclercq, partner at Medici, will speak, on December, 16, 2022, about "Third party funding in arbitration" at the Maghreb Arbitration Days held in Tunis on December 15 and 16, 2022, in partnership with the International Chamber of Commerce and the Ifriqya Arbitration Forum.
During these days, various topics around the theme "North Africa in tune with the requirements of international arbitration " will be discussed. The debates will focus more specifically on the following topics: "Challenges faced by global economy and arbitration", "Modernization of arbitration laws in North Africa", "Arbitration and illegal contracts: what approach to adopt? ", "Environmental challenges and arbitration" as well as "Assessment of damages in arbitration". An "Interlude: behind the scenes of ICC arbitration" will punctuate the second day.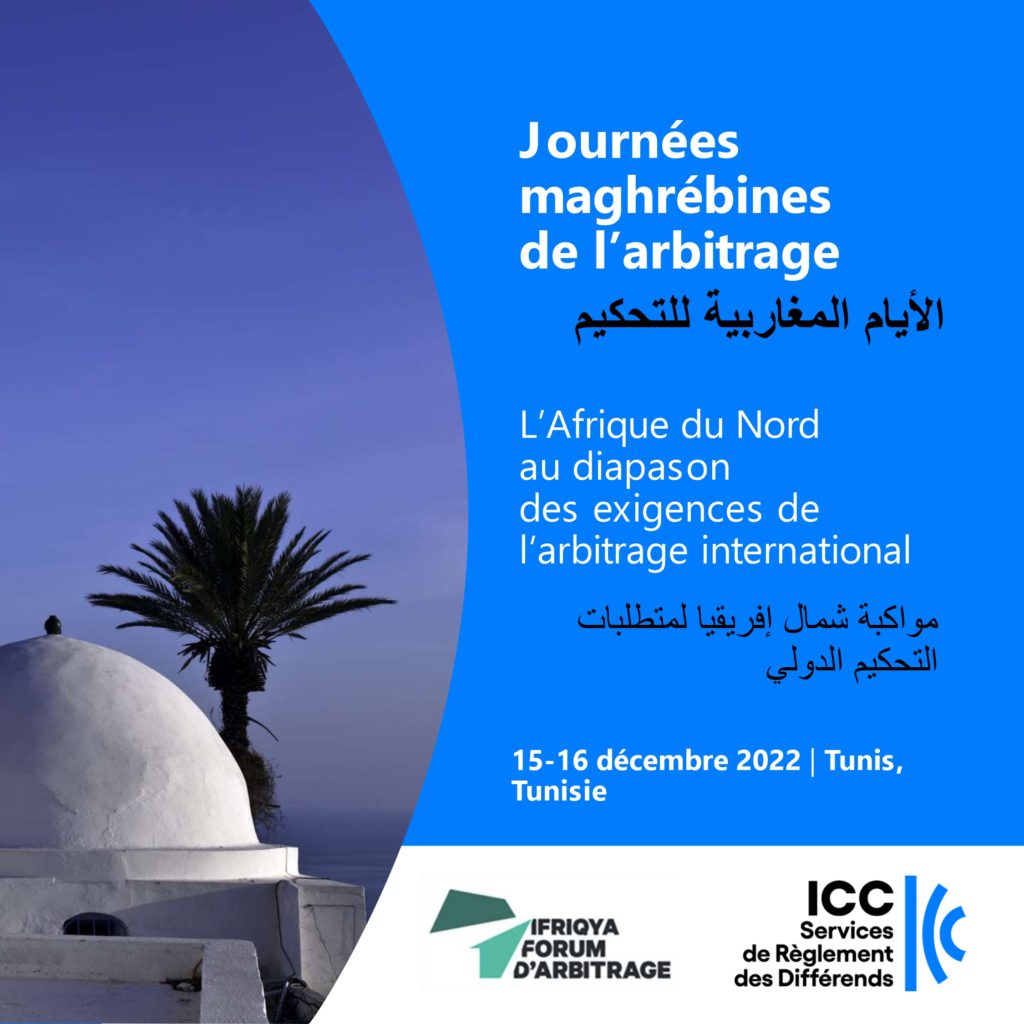 Many honorable legal scholars and first-class practitioners will be attending this event, namely Sabrina Aïnouz, Ana Atallah, Selma Baccari, Sylvie Bebohi, Farah Beitelmal, Sana Belaid, Afffe Ben Mansour, Eliseo Castineira, Matthias Cazier-Darmois, Mohamed Kamel Charfeddine, Mohammed Chemloul, Nadia Darwazeh, Diamana Diawara, Ahmed El Karm, Xavier Favre-Bulle, Alain Grec, Sami Houerbi, Ghiyta Iraqi, Moncef Kchaou, Radhi Meddeb, Pr Ali Mezghani, Hatem Mziou, Samantha Nataf, Ahmed Ouerfelli, Kamal Sefrioui and Riadh Touiti.
Mandatory registration can be made at contact@ifriqyaarbitration.org.
Please find below more information on Maghreb Arbitration Days.